ABOUT MY WORK
Exploring the extremes of human behaviour- I take inspiration from narratives found in the world around us and literature written by those before us.

I am a keen fan of documentaries and world cinema, these cinematic qualities are often evidenced in my work.

ABOUT ME
When not in the dance studio or disappearing under piles of paper; I'm usually found reading, collecting, watching, visiting, listening, walking, cooking, ice skating, shopping, writing, spending, talking or drinking coffee.



VIEW MY CV HERE:
Powered by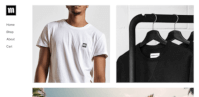 Create your own unique website with customizable templates.